Serve
Responding to the love we've been shown
Plug In Where God Has Gifted You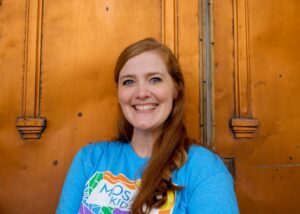 Can you remember who made an impact in your faith journey growing up?  Chances are it was someone who exemplified the love of Christ early on.  Every Sunday we get a chance to do just that for the MANY kids God is caring for through Mosaic.  And we have an ARMY of volunteers loving and caring for kiddos as small as infant all the way through 4th grade!  For some it's serving in the nursery, and some its leading kids church (during the sermon). Sign Up Below to Contact Emily!
Can you smell the aromas as you walk in?  That smell conveys the warmth and love of Christ for creation and we want every visitor and member who walks in our doors to know that same warmth.  We need those who have a heart to convey this same welcome through coffee, pastries, etc.  Sign Up Below to Contact Angela!
"Oh sing to the Lord a new song, for he has done marvelous things!" Psalm 98:1.  Could you help us sing some new songs of God's deliverance?  We have a lot of roles we need help with like:
2 bassists

2 drummers

4 vocalists (preferably tenor, or bass & 1 soprano)

2 keyboardists

2 acoustic guitarists

an electric guitarist
Sign Up Below to Contact Yvonne!
Social Media/ Photography
Available on Sunday mornings to check doors and "sweep" the perimeter of the building during the service.